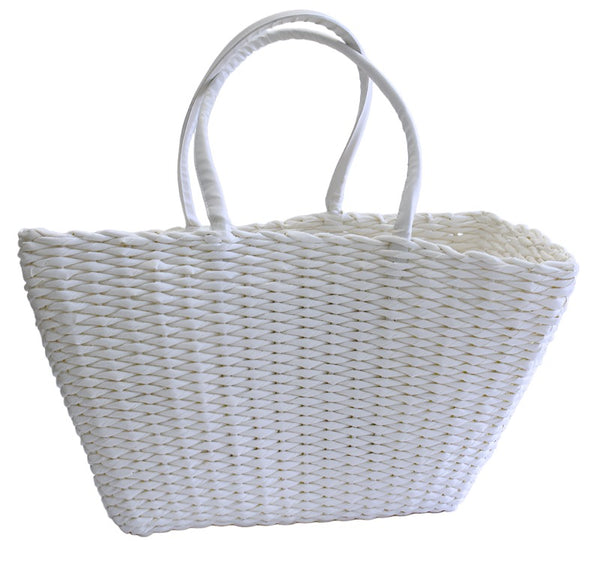 Best Beach Basket Big Square White
In order to see product prices and add to cart you must be logged in. If you do not already have an account, please create one
HERE
.
---
Best Beach Basket 

The reasons why I love this Best Beach Basket is because it is Huge, it is light weight, it has an inside pocket for my keys and it is made from Viro Fibre.
Viro fibre is an all weather wicker. It is what out door furniture is made from. So it will last for a very long time, it is sun resistant, it is recyclable and it looks gorgeous.
So no longer will I have to keep buying the natural fibre seagrass or hyacinth baskets which break apart when the wet rashies are left in there for a day, I will just have this one!
You can squirt it out when you are home from the beach, the sand falls through it and you can then leave it in the sun to dry!
My sort of basket! This is why I have called it the Best Beach Basket. Because that's just what it is!
The Best Beach Basket comes in 2 styles (Square and Oval) and 3 colours in each style (Black, Honey and Bright White).